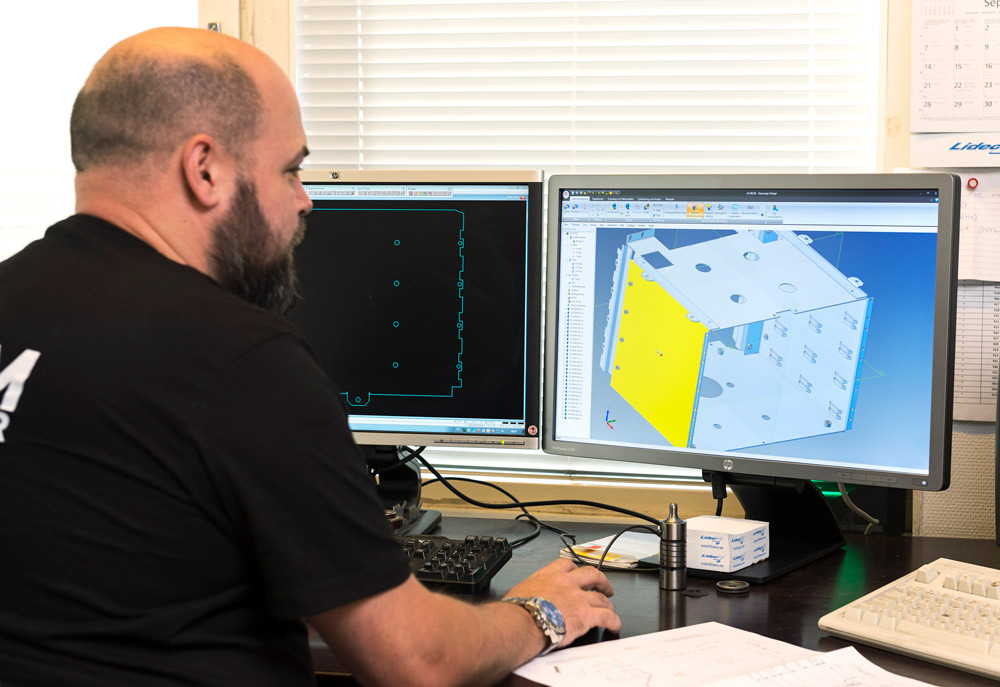 For designers
We at Plåt & Mekano Romator often have close collaborations with our customers in their development projects. As a supplier of sheet metal processing, we have for several decades helped customers with design, production, adaptation and production of drawings and prototypes.
We can contribute with experience and knowledge of sheet metal production to find simpler and cheaper solutions. You can often save costs in your projects by having the same partner for design help, prototypes, and series production.
Find the right K-factor
A common question that many designers ask is about the K-factor, the bending coefficient in bending. We help our customers get the right K-factor in their projects or provide answers to questions such as shortcomings. Other common issues are fasteners, bending tools, bending radius, punching tools or welding in aluminum and stainless steel. We have extensive experience and can therefore solve most things in sheet metal processing.
Sheet metal processing with fast support
A collaboration with Plåt & Mekano Romator means quick support in design issues. For example, customers in Kista and Stockholm, thanks to the proximity to Täby, have been able to get expert help and a prototype, sometimes within a few hours.
We share suppliers in sheet metal processing, but we also make welded steel structures in sheet metal, pipes, and profiles.
Material and thicknesses
We punch and laser cut in several different materials from about 0.3 mm thickness. The choice of method depends on the design and requirements of the customer. We can often discuss the most optimal solution.
Examples of materials:
 Sheet steel, with different surface coatings and qualities, we process up to 10 mm.
Aluminum in various alloys and surface treatments up to 5 mm.
Stainless steel in different qualities up to 6 mm.
Spring steel.
Brass.
Copper.
Plastic.
Aluminum composite.
More for you as a designer: