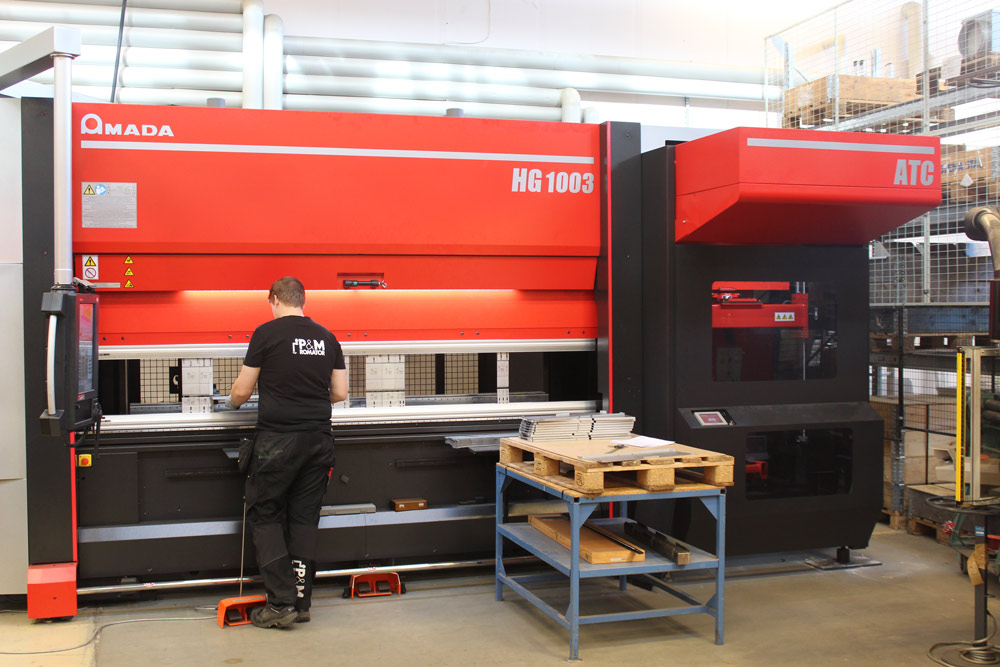 Plåt & Mekano Romator's privacy policy
Due to the EU's new general data description regulation 2016/679 (GDPR), which entered into force on 25 May 2018, we inform Plåt & Mekano Romator here about the information we process to send out information to our customers. We care about your privacy and to protect the part of your personal data that we process. All processing of personal data takes place in accordance with current personal data legislation.
On what occasions do we collect personal data?
When different people (such as partners, customers, etc.) have contact with us or occur in connection with the assignments we handle, it includes that personal data is provided to us or collected by us. Personal information is collected during, for example, conversions from our website, quotation management, meetings, trade fair visits, or contact with other partners.
What personal data do we process?
We collect the personal data provided to us in connection with assignments or agreements signed with us, or in connection with any of our assignments / agreements being prepared or administered.
Personal information for customers, such as names, company information such as visiting, delivery and invoice addresses, is information that appears in forms on our website, or alternatively in the quotation processing process.
When applying for employment with us at Plåt & Mekano Romator, names, e-mails and telephone numbers are collected, as well as information in any attached files.
What are the purposes of Plåt & Mekano Romator's processing of personal data?
We collect personal data in order to be able to fulfill our commitments as a company, take care of clients' interests and manage the administration internally. Personal data may also occur in connection with administration to external parties and in job applications.
What is the legal basis for the processing of personal data?
The legal basis for the processing of personal data is that it gives us as a company the opportunity to fulfill the agreements that are fundamental to our business and to other data within the business. In other words, the processing of personal data originating from our suppliers or other partners is based on our legitimate interest in administering our customer relationships and in fulfilling our contractual obligations.
Who has access to the personal data that Plåt & Mekano Romator processes?
Only relevant staff have access to personal data. We use technical and organizational security measures to protect your data and to protect the data against the access of unauthorized persons.
How long is the personal data stored?
Personal data is stored only as long as they are relevant to the execution of the business. This means that Plåt & Mekano Romator does not save the personal data longer than is necessary with regard to the purpose for the processing of these.